Coated bearings
For smoother and more silent rolling
Ball bearings whose races are coated with a technical plastic according to the work conditions.
The shape of the shoulder is designed adapting it to the needs of each customer.
This enables the coated bearing to be more silent and with a smoother rolling.
The lubrication of the ball bearing is chosen according to the bearing's work environment. The cage can be plastic or metal, and can be assembled with metal (ZZ), sealed (RS) or PVC dust guards.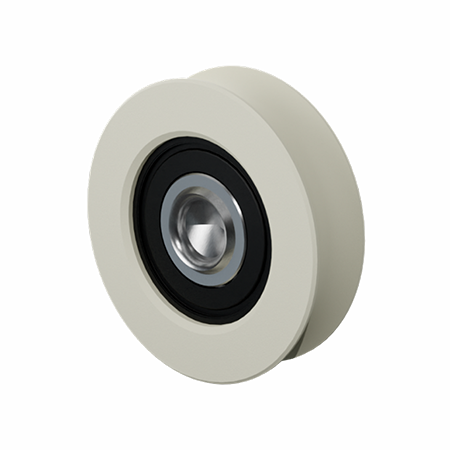 Applications
Blinds
Enclosing elements
Fittings
Furniture
Lifting
Lifts and elevators
Mobile walls
Packaging
Terraces and pergolas
Wardrobes
Materials
Fibreglass
Fireproof
PA (polyamide)
Polyurethane
POM-Acetal
Teflon